Date: 17th December 2020
Author: BETTER FINANCE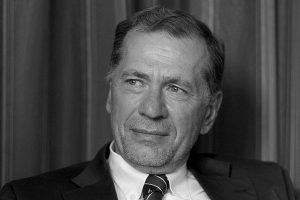 It is with great sadness that BETTER FINANCE learned on Monday 14 December 2020 that Wilhelm Rasinger, President of the Austrian Association for Investors (Interessenverbandes für Anleger – IVA) passed away.
He was a great friend of our organisation and, even before his close involvement with the European Federation of Investors and Financial Services Users, he was also instrumental in involving IVA with Euroshareholders. He was one of the first members of the BETTER FINANCE family, having joined Euroshareholders from the very beginning.
The founder of the Austrian investors' interest group fought many years for the rights of small investors, to improve the shareholder culture in Austria and Europe, and for a functioning Capital Markets Union.
Now Wilhelm Rasinger lost his battle against an incurable illness. The 72-year-old father of five leaves a big gap in the Austrian and European capital markets.
All members of BETTER FINANCE fondly remember his great insights in all matters financial and the warm welcome BETTER FINANCE enjoyed in Vienna for its General Assembly in 2013.
Euroshareholders and BETTER FINANCE send their most sincere and deepest condolences to his family.