Date: 9th February 2023
Author: BETTER FINANCE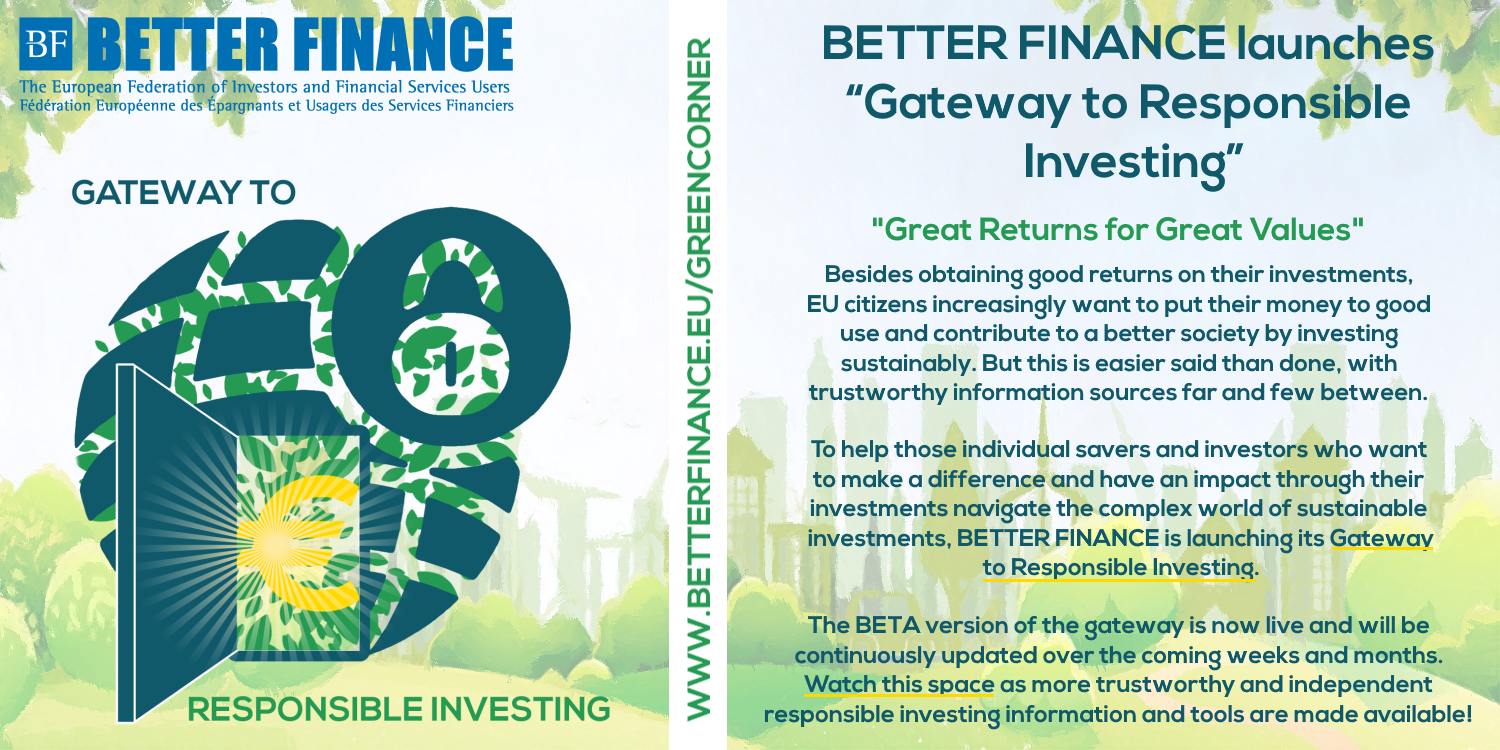 BETTER FINANCE is excited to announce the launch of its much-needed "Gateway to Responsible Investing", responding to the lack of independent, transparent and clear information on how to invest in a climate-aligned and sustainable way! Besides providing educational information on matters such as ESG, impact investing and greenwashing, the gateway also provides tools for first-time investors and more seasoned ones seeking to put their money to good use.
The Gateway to Responsible Investing is the first-ever initiative to comprehensively map out investor education platforms and tools on an EU-wide level.
The project will be continuously improved and expanded, to make sure you, the responsible investor, are up to date with the latest developments and have access to the most recent information.
We hereby invite all of you to help BETTER FINANCE turn the "Gateway to Responsible Investing" into the most comprehensive and relevant source of information for all EU citizens looking to have an impact! Send in your contributions and make sure the information and tools you use and rely on, are included in the Gateway to Responsible Investing!
? Ready to contribute? The 1st and 100th submissions will be rewarded for their contribution and receive €50 towards a Socially Responsible investment!