Date: 5th October 2016
Author: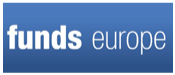 Active funds in Europe focused on Dutch equities have the worst record for underperforming their benchmarks, with 100% of them seeing losses against their reference indices over a five-year period.
97% of active equity funds focusing on Dutch equities failed to beat their benchmarks over ten years, and 93% failed over three years.
For the first time S&P conducted research on the performance of active funds across a wider range of European markets, looking at how funds in Europe fared when investing in the stock markets of the UK, France, Germany, Switzerland, Italy, Spain, Netherlands, Denmark, Sweden and Poland.
The major finding is that underperformance was substantially higher in actively managed global, emerging market and US Equity funds, compared to European equity funds. For example, just over 70% of active global equity funds underperformed the S&P Global 1200 in 2015, "despite active management opportunities in volatile markets", S&P said.
Please read the full article here.