Date: 5th July 2021
Author: BETTER FINANCE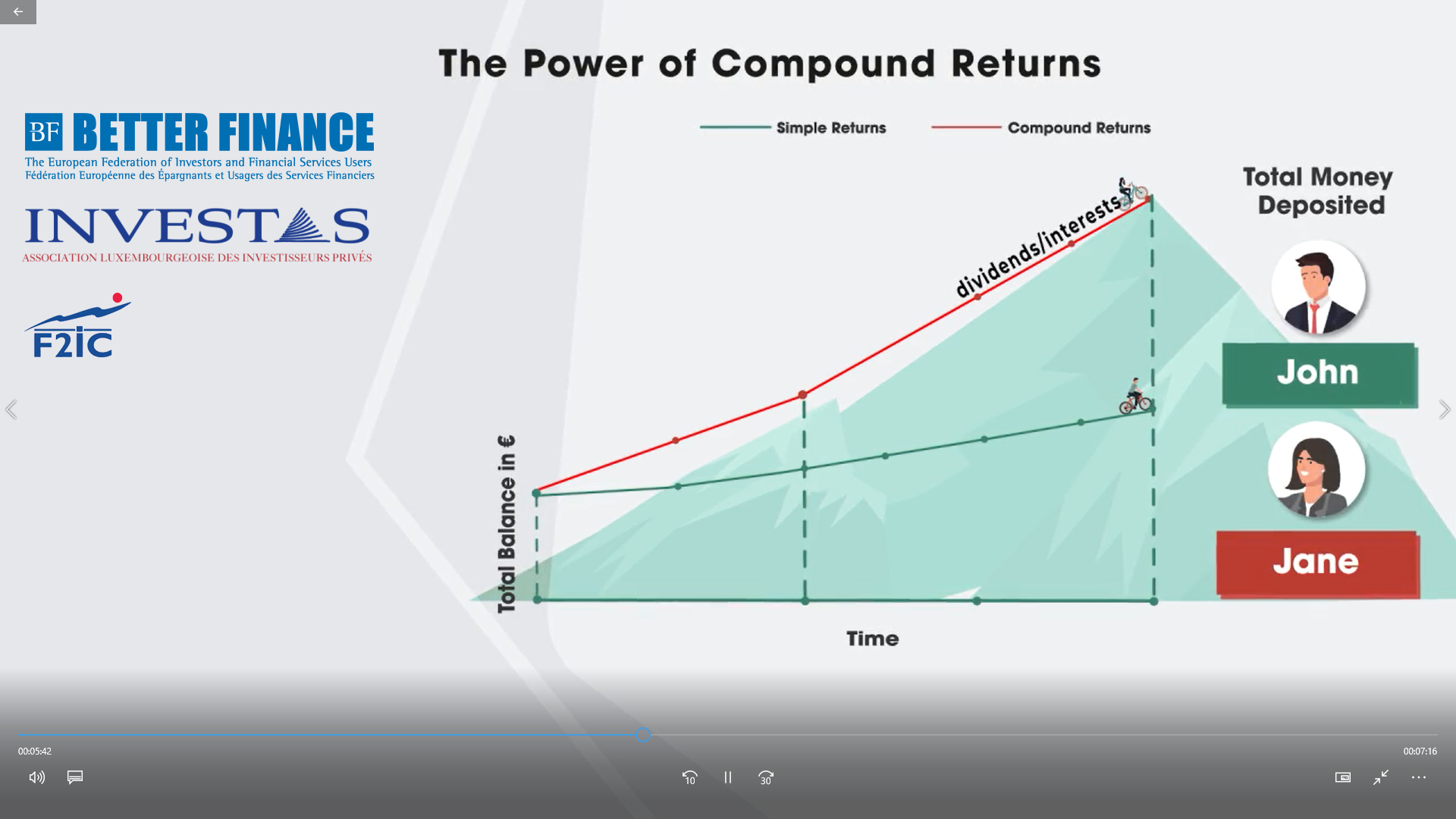 Following on the heels of its 2020 video on "why to invest in shares?" (published exclusively in French), BETTER FINANCE now launches a new educational video on "Investing in Funds", in English as well as in French. This latest video takes a deeper look at investment funds in Europe and explains how individual investors can invest their long-term savings for a rainy day.
Europe's population is ageing fast. Add to this the fact that, with interest rates below inflation, savings accounts of European citizens at their local banks are fast losing their purchasing power, and it becomes clear that savers need to look for different solutions.
Seen from this perspective, the future of Europe's greying population doesn't look too rosy. For many European households, their bank and mandatory pensions simply won't cut it, and they have to look for other ways to build a nest-egg and find alternative solutions to provide for a decent income through retirement… But where to start?
Read the full press release below or go straight to the videos: English version | French version