Date: 3rd February 2022
Author: BETTER FINANCE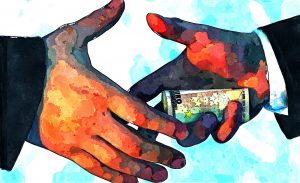 BETTER FINANCE screened available evidence (literature, surveys, experiments, and statistical data) comparing the impact of allowing the receipt of "inducements" by distributors or brokers of "retail" investment services and products, versus banning it.
Two jurisdictions in Europe already banned the receipt of commissions for the distribution of retail investment products: the United Kingdom, since 2012, and the Netherlands, since 2014. In these two jurisdictions, only the fee-based model exists, whereas in the rest of the 26 EU Member States (EU27), it coexists with the commission-based model.
This report by BETTER FINANCE aims to support EU authorities in their considerations of a ban on "inducements" in retail distribution channels across all financial market sectors. Considering the European Commission's upcoming EU Strategy for Retail Investors, which has the objective of ensuring "bias-free advice and fair treatment" for retail investors, BETTER FINANCE sees sales commissions as a key obstacle to reaching the aforementioned objective.
Please read the full report below.